New Releases: August 23rd, 2017
New books by Tara Booth, collected editions from Lando and Stathis Tsemberlidis and The Sun And The Wayward Wind anthology.
---
A forty page collection of recent gouache paintings from the Portland-via-Philadelphia artist, each page is it's own beautiful, self-contained narrative. A step sideways from her usual narrative style, How To Be Alive delivers a lot of emotion, personality and humor in such a small package. (40 pages, 7" x 10", Retrofit Comics, 2017)
A collection of short works released over the past five years via Decadence Comics, Lando's fine linework and complex narratives represent an ideal form of science fiction storytelling. (144 pages, 7.5" x 10.5", Fantagraphics/Breakdown Press, 2017)
Another collaborative collection between Decadence Comics, Fantagraphics and Breakdown Press, Tsemberlidis crafts stories populated by scientists and explorers, strange creatures and stranger environments. (110 pages, 7.5" x 10.5", Fantagraphics, 2017)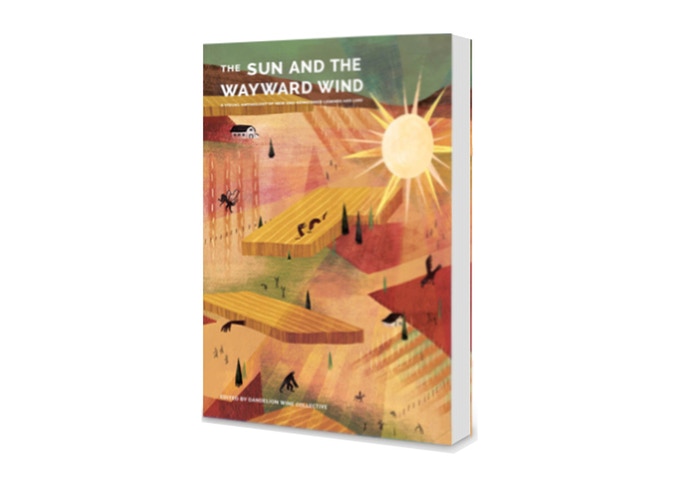 The Sun And The Wayward Wind
by the Dandelion Wine Collective
Currently on Kickstarter, the collection will be encompassed by stories of North American myth and legend. "Growing up, we absorb tons of shared stories from where we live. Urban legends, fables, and folktales morph over time, yet are defined by their determination to insert the fantastic into the mundane. This anthology has collected a new set of lore, told by the indie creators of today."