New Releases: August 2nd, 2017
This week's highlights include new releases from John Hankiewicz, Tru Tran and 2dcloud.
---
Originally making his name in minicomics like Tepid and Asthma,, the fractured tale of a young teacher in Education features Hankiewicz breathtaking linework and an experimental narrative for mature audiences. (136 pages, 8.75" x 11.25", Fantagraphics, 2017)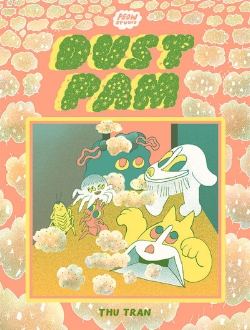 If you need to be hard sold on a comic about a 'dust pan cat', then you may be reading the wrong blog. Thu Tran's latest (via Sweden's Peow! Studio) is an off-the-wall celebration of imagination in a beautifully printed package. (72 pages, 3 color, Peow! Studio, 2017)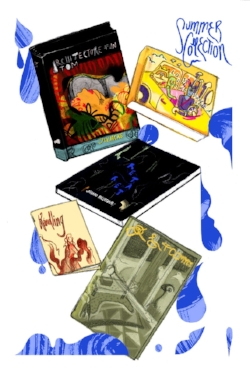 Hot on the heels of the mailing out of their gorgeous spring 2017 season of books, 2dcloud launched the preorder Kickstarter backing for the summer 2017 series - featuring books by Juliacks, Jaakko Pallasvuo, Leif Goldberg, Xia Gordon and Kyung Me. Don't let any unfamiliarity with the creators deter you - 2dcloud's track record speaks for itself: summer 2017 is now their tenth Kickstarter.